A dental extraction refers to the process of tooth removal or tooth "pulling". We know how hard it is to say goodbye. During your orthodontic consultation with us, we will assess whether there is any way to save the tooth before making the final decision for tooth removal.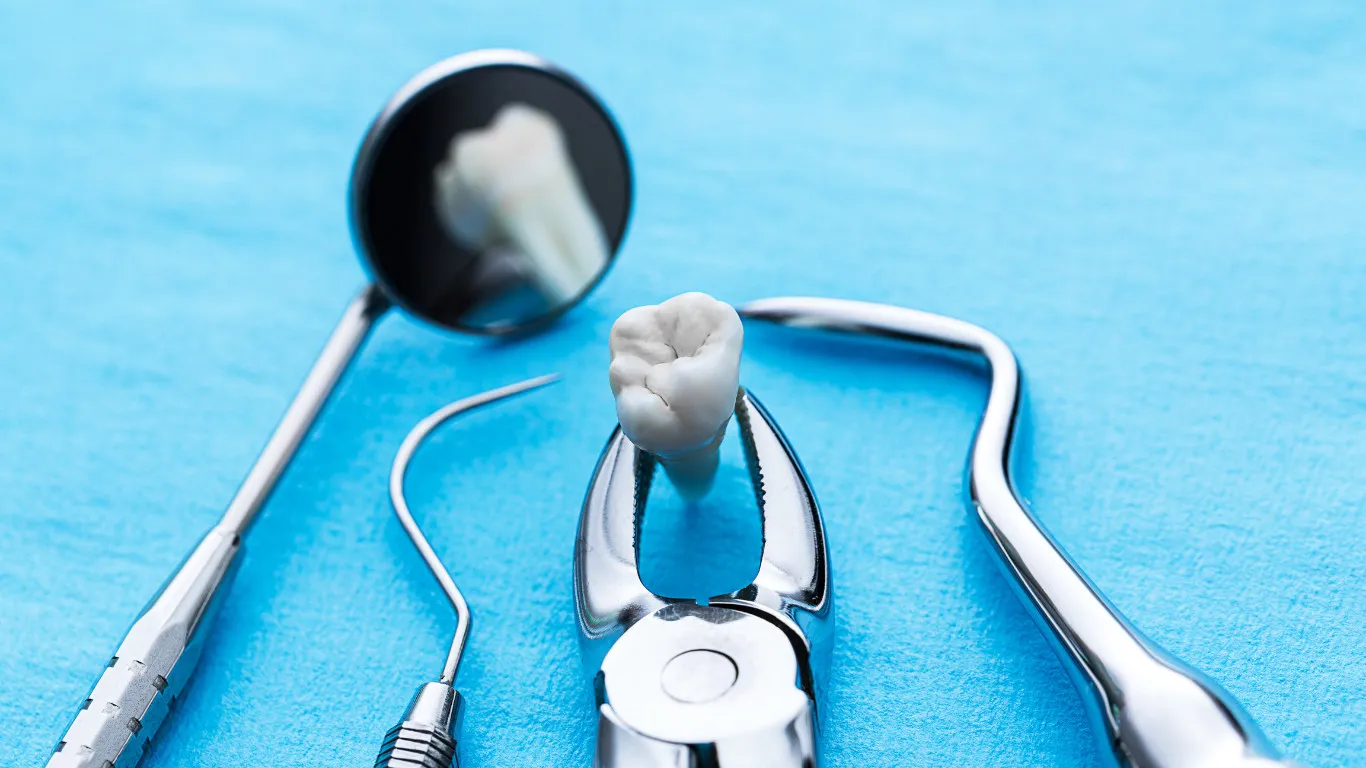 Why do I need an extraction?
Extractions are usually a last resort when a tooth is deemed irreparable. This could mean that the tooth is either too damaged by decay or the tooth support has been destroyed by gum disease.
Sometimes extractions are needed in order to straighten teeth during braces treatment. Book a consultation with us today to find out whether you need an extraction.
What is the extraction process like?
Your comfort is important to us. Before the extraction, our dentist will calmly walk you through the procedure. To make your experience as painless as possible, we begin by placing a layer of numbing cream on your gums before applying an anaesthetic solution. Once your tooth and gums are completely numb, our dentist will proceed to carefully and skillfully loosen the tooth
and remove it.
What is the follow-up care after my tooth extraction?
Post-extraction care is very important. We strive to minimize your discomfort by providing you with adequate pain medication. The gauze pack placed over the wound should be replaced as required to control bleeding. We would advise soft diet or chewing on the other side of the mouth for the following 5 days.
While delivering the dental service to locals, Far East Dental provides the International Patient Service which brings the best dental experience in both quality & timing. We have been servicing international patients globally for over 15 years being one of the FIRST dental clinics in the dental tourism sector in Vietnam.
Inbox our official Facebook Fanpage  or contact hotline (+84 28) 22 44 8888 / (+84)925 249 249 (Whatsapp) to book an appointment today!
—
NHA KHOA VIỄN ĐÔNG | FAR EAST DENTAL
249 Lê Thánh Tôn, Bến Thành, D.1, HCMC, Vietnam
9h-19h, Mon-Sat (T2-T7)
(+84 28) 22 44 8888
(+84)925 249 249 (Whatsapp)
info@fareastdental.com